Boat sales at Abingdon Marina is handled by Premier Marine Ltd. who are marine brokers and usually have a range of boats for sale from day boats to those you could happily spend several weeks aboard, cruising the beautiful towns and villages along the river Thames.
Over that past 15 years they have sold a wide range of boats, from the most up to date glass fibre cruisers to the more traditional wooden boats. As we are situated so close to the canal network (the Oxford Canal is a three hour cruise away) some of the boats they have for sale have a beam of 6′ 10" or less and are suitable for narrow canals.
Abingdon Marina is only four days of hard cruising from the tidal reaches of the Thames, consequently, Premier Marine Ltd. sell a number of coastal and seagoing vessels as well as a plethora of purpose-built river cruisers.
If you are looking for a project, they occasionally have part finished boats for sale at bargain prices.
Viewing by arrangement only.
Please contact Gary Boughton-Smith on 01235 536147. All contact details are accessible by clicking "contact" on the top right-hand corner of the page. Alternatively, click the "Boat Sales" button on the right, which will take you to Premier Marine Ltd., where you can view boats currently for sale.
All descriptions of boats are believed to be accurate and are subject to confirmation.
Boats can often be sold with the benefit of a mooring.
Boats will only be sold with a current Boat Safety Scheme certificate unless otherwise stated.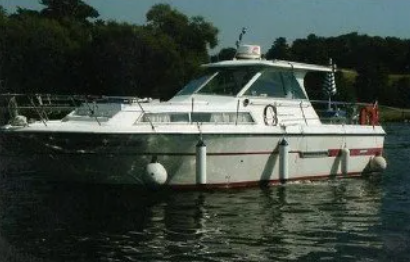 Opening Times:
Monday CLOSED
Tuesday 10 am – 4 pm
Wednesday 10 am – 4 pm
Thursday 10 am – 4 pm
Friday 10 am – 4 pm
Saturday 10 am – 4 pm
Sunday 12 pm – 4 pm
These are the times we try to adhere to, but please leave a message and we will endeavour get back to you within 24 hours.